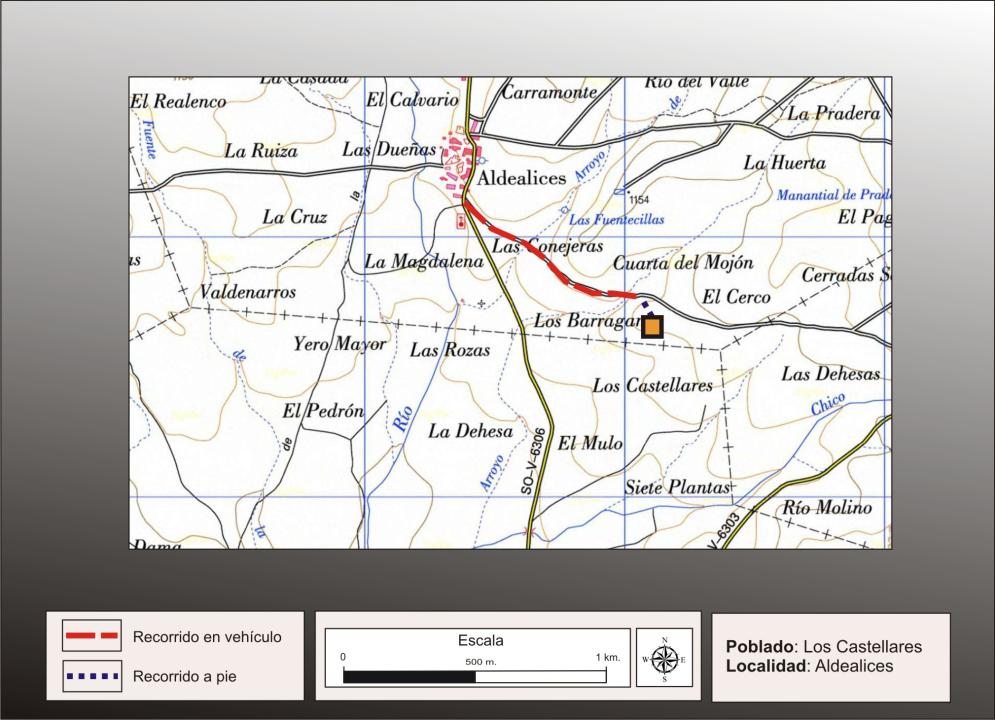 Getting there
From the village of Aldealices you take a track that leads to the southwest and passing along the archaeological site.
Situation and location
This hill is located a mile southeast of Aldealices, is broad summit but with little elevation, watered by streams Prado Council and Castellanos.
Defensive System
It occupies an area of about five hectares. Charged in a length of about 100 meters from the base of the wall with a width of four meters.
Interior space and chronology
Celtiberica potsherds and amygdaloidal and circular mills, found inside, allow time attributed to celtiberica, III-I century BC
Contacts and schedules
It is not signposted and access is free
---