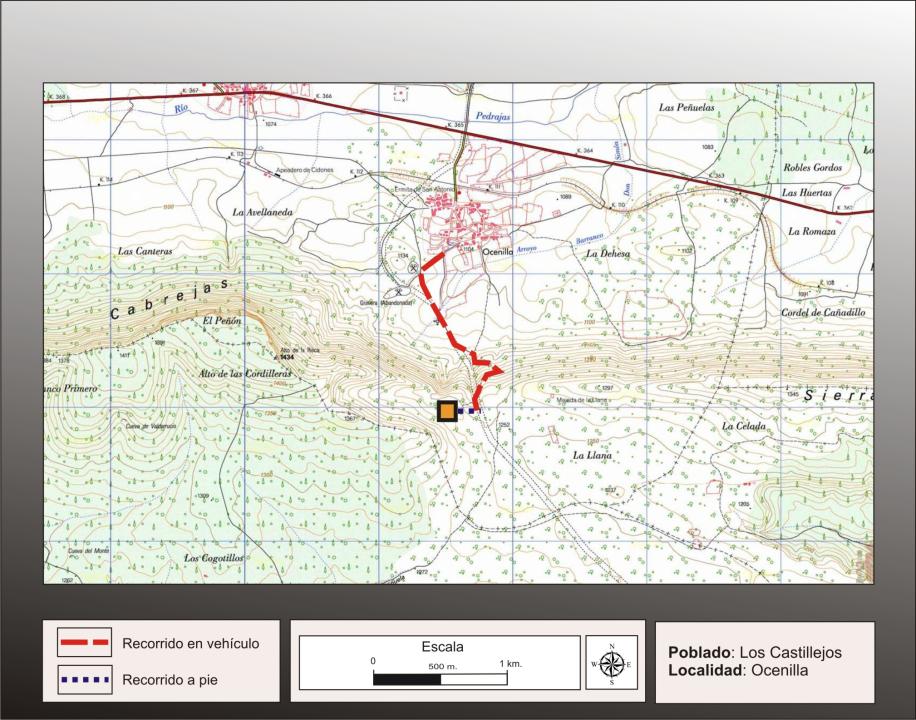 Getting there
It is accessible from the village on a path running from the Barrio Alto westbound, to give a wide turn and head south and enter through a narrow pass and hard climb to the village Celtiberian.
Research
This village was excavated by Blas Taracena and published their results in 1932 in memory 119 of the Superior Board of Excavations and Antiquities.
Situation and location
It is located on a ledge, leaning towards the north from the summit of the Sierra de Cabrejas. Presents steep slopes on three sides, except in the south, which joins the mountains.
Defensive System
B. Excavations Taracena, highlighted the great walls of which are preserved up to five meters high in some areas in the south, the better defended had two towers and indicates the presence of two doors, in the southeast with a site that relates to a "guard. "
Interior space and chronology
Displayed within rectangular rooms attached to the wall with ceramic Celtiberian, made ??around, some painted, some materials are circular mills, spearheads, scissors, sickles and several brooches. Taracena placed the site in the III-II century BC
Contacts and schedule
It is not signposted and access is free.
Bibliography
Taracena, B. (1941): Archaeological Charter Spain. Soria, Madrid
---