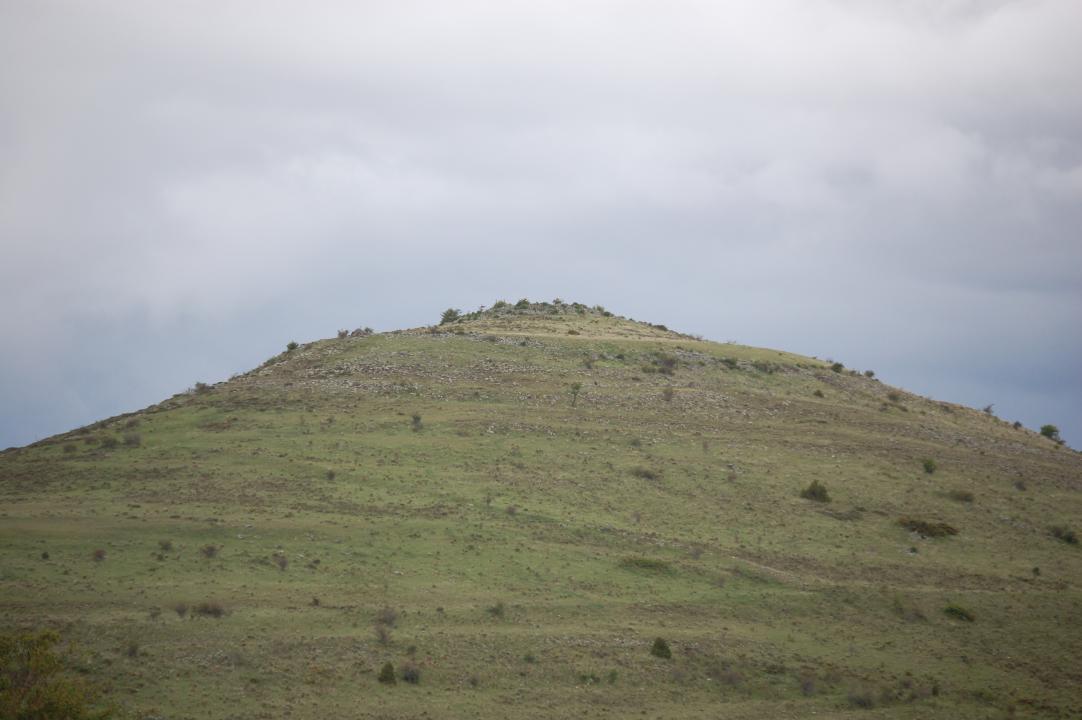 Getting there
From the village of Torrearevalo you take a track to the north along which the AB-SO-69 until you reach the park (approximately 3.5 km) access to Garagueta meadow, where you can leave your car and climb walk south a steep slope that leads to castro
Research
Taracena Blas made a small excavation in the interio of the town in the early twentieth century and was subsequently reviewed by Fernando Romero Carnicero (1991).
Situation and location
This high mountain straddles the edge of the terms of Hen and Arevalo de la Sierra. Its flat, elongated, located at 1474 m in height, refers to the north with reliefs of the Sierra de Montes Claros. From here you can connect visually with other establishments in Iron Age, as Los Castillejos to roost and the Castillo de Arevalo de la Sierra.
The Castro
On this hill is a small town settled in Iron Age, of 1.2 hectares, completely surrounded by a fortress of stone.
Its plan is very elongated oval, with a maximum of 360 m axis north-south and 35 m from east to west, covering an area of approximately 5,400 m2.
Defensive System
The fort is defended by the remnants of a wall of 520 m in length, completely encircling the perimeter of the fort. The wall is made of drywall has a 2.5 m grosos maintains a height of 1.5 m. This is a fort of the VI-IV centuries BCE
Bibliography
Taracena (1941:66); Romero Carnicero (1991:81-83).
The Acebal of Garagueta
Located at the western end of Garagueta Acebal, the fort occupies part of the pastures are common roost where large oaks (Quercus pyrenaica) and beech (Fagus silvatica).
At the foot of Alto de la Cruz is the entrance of Garagueta Acebal it through the PR-SO 69 and which connects with the GR-86 near the fort of Castillejos to roost.
Contacts and schedules
The road is signposted, the lineup has explanatory and access is free.
We recommend a visit to the magnificent Acebal of Garagueta.
Bibliography
Taracena Aguirre, B. (1941): Archaeological Charter Spain. Soria, Madrid
Romero Carnicero, F. (1991): The forts of the Iron Age in the north of the province of Soria. Studia Archaeologica, 80, Universidad de Valladolid, Valladolid.
Benito, J. P., Tabernero, C., Sanz Aragones, A., Guillen Lopez, R. (2006): Pelendones. Celtic hillforts in the mountains north of Soria. Soria
---